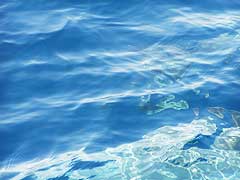 THE SEA
Have you ever thought about the sea
To give it a name into your mind
to assign it a deep meaning
A personal feeling, to read it, to live it?

SEA TRIBE lives the sea as a huge bridge linking and melting places, countries, cultures but most of all people, thoughts, minds. It draws closer. It allows to understand each other even though languages are different. It helps, in the farest little harbors, to recognize the same ancient and simple gestures that are so common to everyone..
SEA TRIBE lives the sea as a means to reach something...
What?
The place where to spend your holidays, of course; but also to restore a lost relationship with nature, that on the boat is going to be lived every hour, every minute, every single moment.

But most of all the sea is the means to reach with tangible help people who are not as lucky as we are…
And at the end you will be surprised in understanding that the sea has become the way to meet sincerely, deeply and unconditionally yourselves, too...

News / Events
July 2007
MARIA TERESA and SALVATORE …

July 2006 »
Foodstuff and toys aid delivery

June 2006
Foodstuff and toys aid delivery

June 2005
Croatia – sailboat Vector 401 "Susak" – written by Elisa "Trinkle"

16th July 2005
The new Sea Tribe website goes on line

© 2005 Seatribe - All Right Reserved - «credits»